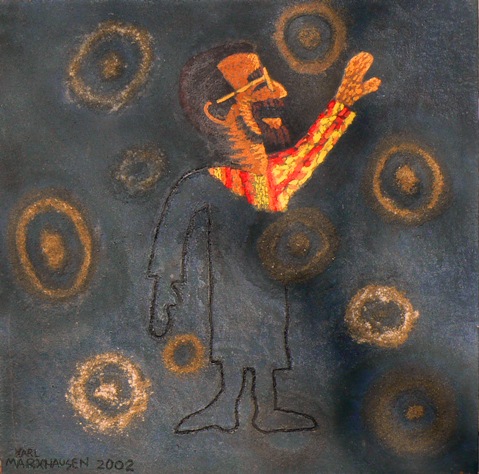 " You Paint Gratitude On Top Of Me"
40 " h x 40" w acrylic, sand and charcoal ash on panel october 2002

How might one depict "internal activity" that comes in
from outside oneself ? This canvas is a personal metaphor.
My life is like a darkened wall, lifeless, abandoned,
and without value. The wall is redeemed when colors are
placed on top of it. With each brush stroke the wall becomes
more valuable.

There are words that have embraced this wall
that I refused to believe or accept at first. Words like welcomed -
wanted - forgiven - accepted - desired - delighted over -
held closely - carried - loved upon - kissed - released -
and filled have been placed on top of my being. This wall has
become a story of response, a display of gratitude and joy.
I find His touch a mystery. Constant, persistent, confident,
strong, and wonderful.


.