red door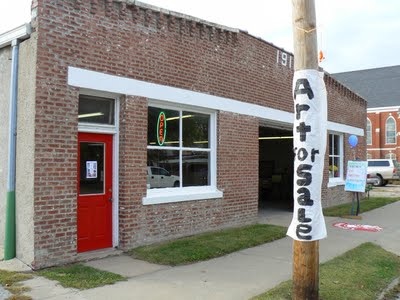 The week started out cold and rained nearly every day - but this morning the sun was out - the blue sky returned - and people came out Saturday.
Once the Firestone building and later an auto mechanic garage, adorned with balloons and a bright red door 101 North Main was turned into a gallery for the day
.
Click on each photo below to enlarge picture.
Short video walk through gallery. Two minutes long.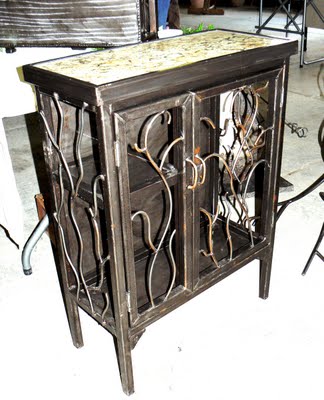 Welded iron marble-topped tables and wine bottle holders by metalworker Scott Feemster (below right).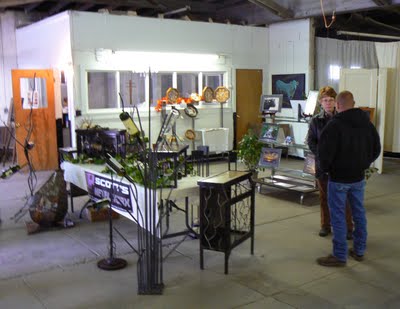 Spark plug Denice Belcher (below left) pulled a variety of artists together for her Whimsy garage gallery
.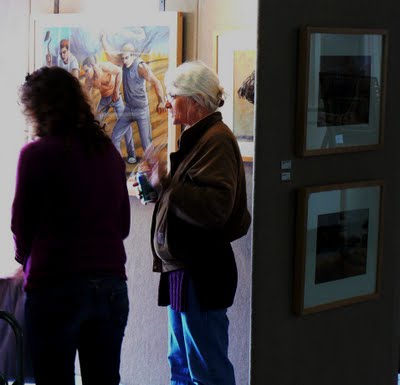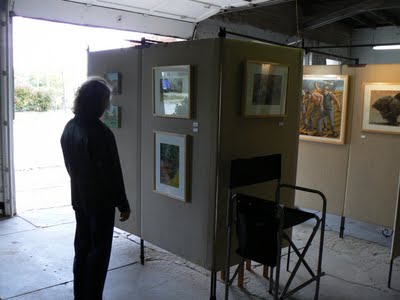 Jan Leakey (below right) color photographs sunsets, flower blossoms, and rural architecture.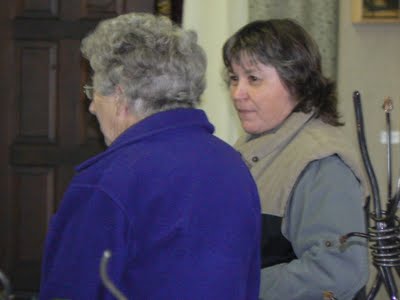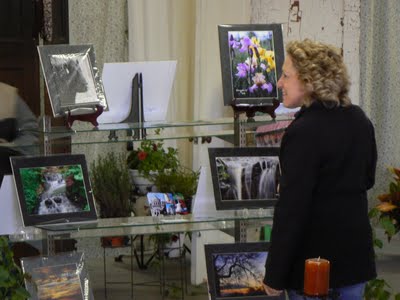 Darrell Gardner (below left) thickly encrusted Grand Canyon oils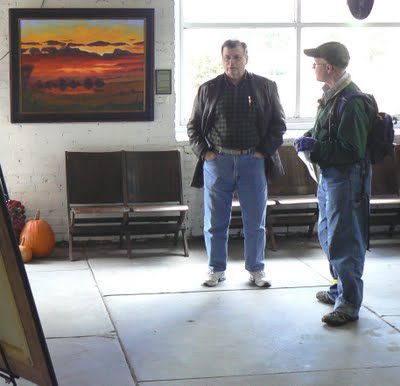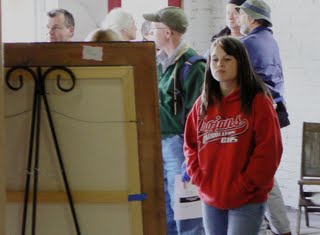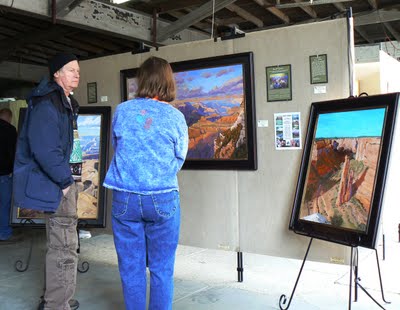 Large panel oils and acrylics by Joe Tonnar (below middle)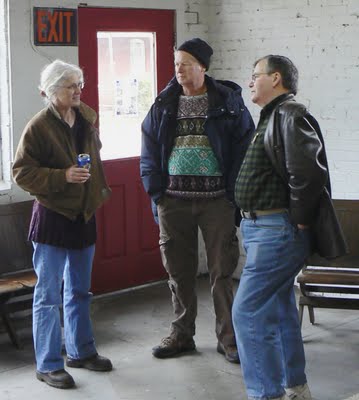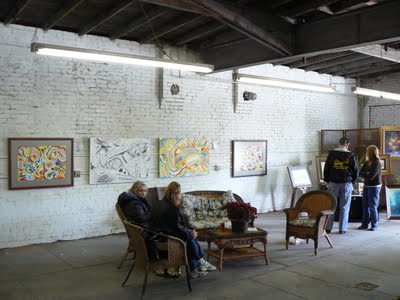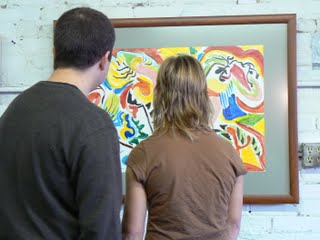 Think organic. A
young couple muse whether this work depicts body parts.
Short video clip of Zismer talking about the history of Sailor Valentines. When she began there were only two people nationwide who worked with shells. Now there are twenty and she is one of them. She uses dental tools to position the tiny pieces into place. A blender reduces crushed shells to a fine sand. Regular craft glue becomes as hard as cement when the shell design dries on the sand. Her boxed creations take from two weeks to one month to complete.
She says she finds this activity is relaxing.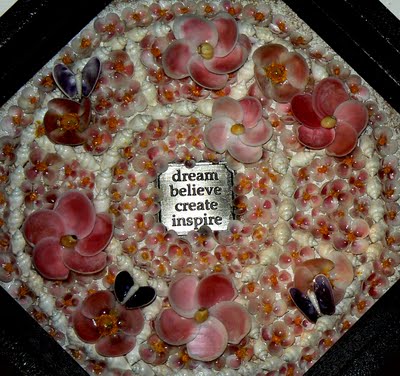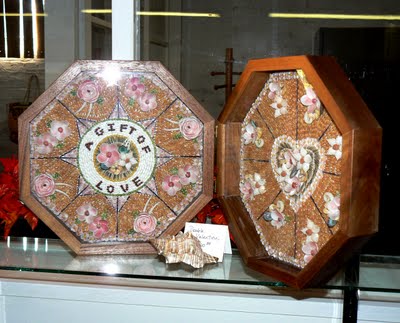 Autumn colored panels by Karl Marxhausen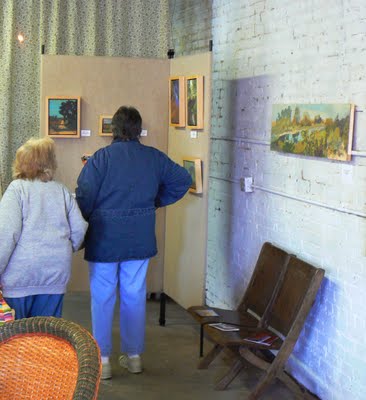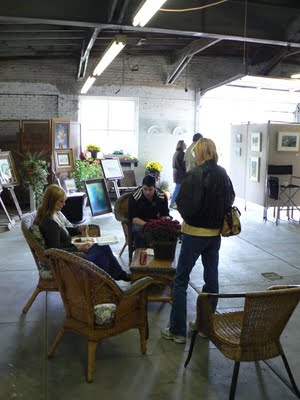 Joe Tonnar
solo show
Songbird
can be seen at 4501 Walnut in Kansas City, Missouri
.
It runs October 4th to the 29th at the All Souls Unitarian Gallery
near the Kansas City Art Institute. Lobby hours are 9:30 am - 3 pm Sunday thru Saturday.
For more info, call
816-531-2131
Nora Othic
solo show
Torah!Torah!Torah!
can be seen at 1600 Cherry Street in Kansas City, Missouri. Her art reception is Friday night, Nov. 6th from 6 to 9 pm.
It runs November 6 to the 29th at

The Late Show

. For more info, call
Tom Deatherage at (816) 474-1300.



Karl Marxhausen

solo show

New Paintings

can be seen at 719 P Street in Lincoln, Nebraska. His art reception is Friday night, Nov. 6th from 7 to 9 pm. It runs November 6 to the 25th at the

Burkholder Project.

Labels: All Souls Unitarian, Burkholder Project, carrollton, Darrell Gardner, Debra Zismer, Denice Belcher, Jan Leakey, Joe Tonnar, Karl Marxhausen, Late Show, Linda Feitz, Nora Othic, Scott Feemster